Welcome To AYID Consulting
Welcome to Ayid Consulting, one of the nation's premier Regulatory Affairs and Healthcare consulting firm providing Global Resource Solutions to our client. Having spent many years working in close collaboration with multi-national clients, our team of core independent consultants have developed a deep understanding of the challenges that our clients face, the industry constraints that they operate within and the decision-making and planning processes that define their needs. We are happy to be flexible in our approach; we provide our clients with human capital that gives their business a marked advantage over their competitors. We also strive to develop trusted personal relationships with our candidates, thereby ensuring that we match them with a position that meets their personal and professional goals.

About Us
Ayid Consulting is a Pharmaceutical Consulting firm devoted to helping Pharmaceutical, Biotech and Medical Device companies increase their Regulatory and Quality Capabilities by providing best talented resources.
It is our mission to help Pharmaceutical companies achieve their goals, we truly believe – when our client succeed we succeed.
Our consultants have over 20 plus years of extensive pharmaceutical and consulting experience including Regulatory Affairs, Quality Assurance, Validation and Formulation Development. We are very flexible in what we do and work with our client's need to meet their expectation.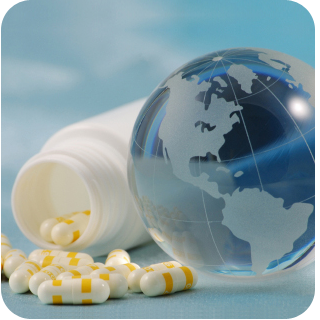 Our Services
Ayid Consulting offers a wide variety of consulting services for the Pharmaceutical, Biotechnology and Medical Device Companies. We provide regulatory consulting as a customized stand-alone service or through our full service submission management. Our consultants ensure excellent client satisfaction through integrated procedures to achieve rapid turnaround of tasks, enabling faster start up and compliance with applicable regulatory guidelines.
Our Services include:
Primary CMC preparation, gap analysis, review and assessment of drug product development
Draft, write, review and/or compile CMC sections of IND, NDA, CTA, ANDA, DMF, CTD, eCTD format and other marketing applications
Development of Regulatory Strategy
FDA Consent Decree remediation
Support with all Validation activities (IQ, OQ, PQ)
Preparation of regulatory filings; Prepare and advise on CMC sections for IND, IMPD, NDA, ANDA in CTD format
SOP review and writing
Effective Change Management set up for Post-Approval strategies
Quality Management System implementation
Outsourcing set up with CRO's and CMO's
CONTACT US
Phone: +1 908 838 8824
FAX: +1 215 716 3680
Email: info@ayidconsulting.com
Location: 630 Freedom Business Center Drive,
King of Prussia, PA 19406,
USA